Fort Mill, SC Digital Marketing Agency



Blue Fin Digital is an experienced digital marketing agency helping businesses in Fort Mill, SC. We specialize in web design and search engine optimization services for businesses of all sizes. Our team of highly skilled professionals is committed to delivering creative and practical solutions that will propel your business forward. From website development to social media campaigns, we have the expertise to help you reach your goals.
Our mission is to create campaigns that capture customers' attention and drive quality leads, helping you increase brand awareness, engagement, and sales. With our help, you can connect with more potential customers and grow your business in the Fort Mill, SC area.
Let us be your reliable source for all of your digital marketing needs!
What does a Digital Marketing Agency do for Fort Mill, SC Businesses?
A digital marketing agency can help businesses in Fort Mill, SC, by providing services such as creating and managing an effective website presence, developing search engine optimization (SEO) strategies, and creating campaigns to reach target audiences.
Additionally, a digital marketing agency can offer insights into the latest trends in technology and consumer behavior that is used to attract more customers. By utilizing the tools and expertise of an experienced digital marketing agency, Fort Mill, SC, businesses can stay ahead of their competition and get the most out of their marketing efforts.
Web Design in Fort Mill, SC
At Blue Fin Digital, we deliver top-notch web design services to the Fort Mill, SC area. Our experienced professionals have a wealth of knowledge and expertise ready to help your business succeed online. We are committed to providing our customers with personalized, high-quality websites that capture their unique brand identity and showcase their products and services in the best light, ensuring a professional web presence that sets them apart from their competitors.
Our comprehensive web design services and solutions ensure our customers have the right tools to engage their target audiences and convert leads into customers.
We are passionate about helping businesses succeed online — contact us today to get started!
SEO Agency Serving Fort Mill, SC
Blue Fin Digital is the perfect SEO agency to help businesses in Fort Mill, SC get their websites ranking higher in the search engine results. Our team of experienced and knowledgeable professionals understand how to create and implement effective strategies that are tailored specifically for each individual business's needs.
With tools such as keyword research, link building, content creation, and more, we can ensure that your site is visible to the right people. Furthermore, our team provides detailed reports and regular communication so you can the progress and stay up-to-date on all SEO activities.
With Blue Fin Digital's help, you can expect to see improved organic search results in no time.
Blue Fin Digital worked tirelessly to get our google my business up and running! I would highly recommend to anyone who is looking for help on their website, google my business, and so on.

-Ethan H.
Rock Hill, SC
Frequently Asked Questions about Digital Marketing Agencies
How many years of digital marketing experience does Blue Fin Digital have?
Blue Fin Digital has over 25 years of experience in digital marketing, from strategy and planning to content and creative production. Our team comprises experienced professionals with a total of decades of industry expertise. We have worked with some of the world's largest companies and small businesses just starting. Our diverse team allows us to create campaigns tailored to our client's needs. Our experience in digital marketing includes search engine optimization, pay-per-click advertising, email marketing, web design and development, social media management, and more. Our team is ready to help you reach your online goals.
What type of digital marketing services do you offer?
At Blue Fin Digital, we provide services in a wide range of digital marketing disciplines. Our services include web design, content marketing, search engine optimization (SEO), and online advertising. We also offer pay-per-click (PPC) advertising campaigns to help our clients gain visibility on the major search engines and maximize their online presence.
How will you measure the success of our advertising campaigns?
Measuring our advertising campaigns' success involves assessing various factors such as reach, impressions, engagement, and ROI. We will use tools like Google Analytics to track website traffic and performance metrics to measure the effectiveness of our efforts.
What is your process for creating and managing content?
Content creation and management is an ongoing process that requires constant evaluation, optimization, and attention. It involves developing a strategy for identifying the types of content your target audience will find valuable, creating engaging content pieces based on this strategy, optimizing the content for maximum visibility on search engines, distributing and promoting the created content to reach new audiences, and measuring the success of each content piece.
How much budget should we allocate for an effective digital marketing campaign?
It depends on the scope of your digital marketing campaign and the goals you're trying to achieve. It's essential to keep in mind that a successful campaign requires an ongoing commitment of time, money, and effort. Depending on the size and scope of your campaign, you may need to allocate anywhere from a few hundred dollars a month for basic initiatives like SEO optimization to thousands of dollars for complex campaigns such as website design, content creation, pay-per-click advertising, or email marketing.
Fort Mill, SC
Established: 1873
Latitude/Longitude: 35.0074° N, 80.9451° W
Fort Mill, SC, is a vibrant town in the northern part of South Carolina. It is situated on the Catawba River and close to Charlotte, NC. The city boasts an excellent quality of life with top-notch schools, beautiful parks and trails, a bustling downtown district, numerous shopping opportunities, and plenty of entertainment options. Fort Mill is also home to various businesses, including several Fortune 500 companies. The town is an ideal place to live and work, offering plenty of opportunities for employment, education, and recreation. With its convenient location and friendly atmosphere, Fort Mill continues to be one of the most desirable cities in the Carolinas.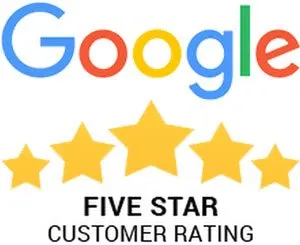 Ready To Work with a Professional Digital Marketing Agency?
It's time to take your business to the next level. Contact us today, and we will show you how!