MANUFACTURING SEO | ROCK HILL, SC



It isn't good enough to just have a plumbing website. Search for "plumber near me" or "plumbers in Rock Hill, SC on Google. If your plumbing company's website does not appear on Google's first page, you will undoubtedly lose business to other plumber in your area.
The process of updating and generating website content and code on your plumbing company's website so each of your web pages ranks on page one of search engines like Google, Bing, and Yahoo is known as plumber SEO services (search engine optimization).
Every business needs SEO to enhance their online presence and reach their target audience. For a variety of reasons, however, manufacturing companies specifically need SEO .
At Blue Fin Digital, we have a team of specialists that is knowledgeable and experienced in providing SEO solutions designed to drive traffic to websites. Get the local SEO for manufacturing companies that you need today by talking to one of our consultants.
Talk With a Manufacturing SEO Specialist
Why Do Manufacturing Companies Today Need SEO?
The world has moved on from the traditional approach of advertising brands through physical means such as in newspapers, magazines, and flyers. Nowadays, having a digital presence has become a necessity for many businesses that want to stay competitive.
Specifically, manufacturing SEO solutions have become in-demand due to the following:
Manufacturing consumers are now moving online: Most sales in the manufacturing sector used to be done strictly face-to-face. Today, next-generation buyers and decision-makers are now using the internet to facilitate their business transactions for faster and more effective results.
The search engines today are becoming smarter: Search engines such as Google and Bing have been improving recently by making sure their users get what they want when searching online. That's why manufacturers should apply the right strategies to attract consumers looking for the products and services they offer.
SEO is a cost-effective way to build brands: The SEO costs for manufacturing companies are significantly more affordable than other marketing channels today. Apart from that, it's also more effective. You can consistently show up on the first page on search engines and gain more positive results at a fraction of the cost than through traditional means.
Are you ready to bring your manufacturing company to the next level? Talk to us and get the best manufacturing SEO services you need today.
FREE SEO Audit

(No Obligation)
Please tell us about your SEO project in as much detail as possible and we will get you a quote back within minutes. If we need additional information, we will call you in order to expedite the quoting process.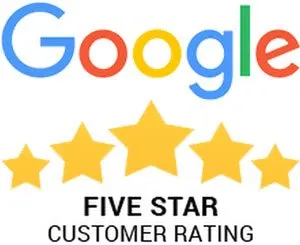 Excellent Work!!

"Bill did an excellent job on our new Carolina Plumbing Supply website. From the planning phases to implementation, he was flexible and pleasant to work with."
Josh P.
Carolina Plumbing Supply
Manufacturing SEO Resources
Below is a list of additional resources that you will find helpful when considering SEO Services for your Plumbing  business
READY TO WORK WITH A PROFESSIONAL MANUFACTURING SEO AGENCY?
We believe our clients deserve the best search engine optimization and advertising to achieve optimal results for their business – at an affordable prices. Our team is ready and eager to help your carpet cleaning service achieve huge growth.