Digital Marketing Agency | Rock Hill, SC



Blue Fin Digital is the best digital marketing agency in Rock Hill, SC, because we bring together the most innovative methods and strategies for customizing unique solutions for each client. Our team has decades of creative experience that allows us to craft campaigns tailored to specific audiences, objectives, and budgets.
We leverage cutting-edge technologies and data-driven tactics to improve website performance, build brand awareness, and drive conversions. We also have an extensive understanding of SEO, PPC, content marketing, and more – enabling us to deliver measurable results that drive ROI.
With us by your side, you can rest assured knowing you're working with the most reliable Digital Marketing Agency in Rock Hill.
What is a Digital Marketing Agency in Rock Hill, SC?
A digital marketing agency in Rock Hill, SC, is an organization that specializes in helping businesses create, manage and optimize their online presence. This includes creating websites, optimizing them for search engines, running online advertising campaigns, and more.
A digital marketing agency can help businesses reach potential customers through various tactics and strategies designed to connect with target audiences at the right time with the right message. The agency also monitors the performance of campaigns and offers ongoing support to ensure businesses remain competitive in an ever-changing digital landscape.
With a specialized team of professionals, a digital marketing agency in Rock Hill, SC, can help business owners maximize their online presence and reach more potential customers than ever before.
Blue Fin Digital Understands Web Design Trends in Rock Hill, SC
The world of web design is constantly changing, with new trends emerging daily. To keep up with the competition and ensure that your website stands out from the crowd, it's crucial to stay informed about the latest trends in web design. From using creative animations and visuals to finding ways to make your site more accessible and user-friendly, staying up-to-date with the latest trends can help you create a visually appealing and functional website.
Blue Fin Digital in Rock Hill, SC, can help you explore the latest trends in web design and build a website that meets your needs. With experienced web developers and graphic designers, we can help create an attractive, modern website designed to attract more traffic and ultimately increase conversions.
Whether you are looking for a complete redesign of your existing website or need help creating a new site from scratch, let Blue Fin Digital help develop a web design that can take your business to the next level.
How to Improve Your Rock Hill Business's SEO Ranking

Blue Fin Digital offers a comprehensive suite of digital marketing services designed to help businesses improve their SEO rankings. Our experienced team of professionals can analyze your website, identify areas for improvement, and create an effective strategy for boosting your rankings.
With our extensive knowledge of SEO best practices and the latest technology, we will maximize the visibility of your website in search engine results and help you reach more potential customers.
We can also track our efforts' effectiveness with detailed analytics and regular reports. This provides you with valuable insights into the performance of your website and its success in reaching more customers.
At Blue Fin Digital, we aim to ensure your business's success by improving your SEO ranking. Contact us today to learn more about how we can help you achieve your goals!
WOW!!!! Bill (Blue Fin Digital) went well beyond the expectation or even hopes that I had for a website service provider. He patiently walked me through one of the most overwhelming and difficult processes I have ever experienced. His knowledge and calm assurance as he worked with me went beyond 5 Stars to a 10 Star rating. If you are looking for someone with great product knowledge, extreme professionalism and an ear that listens to the needs of his clients, then look no further than Blue Fin Digital! A+++++

– Jeremy R.
Belmont, NC
Commonly Asked Questions About Rock Hill, SC
What county is Rock Hill, SC, in?
Rock Hill, SC, is located in York County, South Carolina. It is the largest city in York County and is located along the Catawba River and on the border of North and South Carolina. Rock Hill is home to various businesses, attractions, and outdoor recreational activities. The city also offers a wide range of shopping, dining, and entertainment options. Rock Hill is also home to Winthrop University and the Manchester Meadows Soccer Complex.
Where is Rock Hill, SC?
Rock Hill, SC, is a city in York County, South Carolina, located approximately 25 miles south of Charlotte and 70 miles north of Columbia. It is the largest city in York County and the fourth-largest city in the state. Rock Hill has over 75,000 people and offers a vibrant downtown area with plenty to do for visitors and locals alike. The city is known for its beautiful architecture, outdoor recreation, historic sites, and cultural attractions.
How far is Rock Hill, SC, from Charlotte, NC?
The approximate distance between Rock Hill, SC, and Charlotte, NC, is 25 miles. Driving time is approximately 45 minutes, depending on traffic conditions. The route from Rock Hill to Charlotte runs along I-77 South.
What to do in Rock Hill, SC?
Rock Hill, SC, offers plenty of fun activities for visitors and locals alike. From outdoor adventures like kayaking, hiking, rock climbing, fishing, and camping to shopping, dining, and visiting museums and galleries – there's something for everyone in Rock Hill. Other popular attractions include the Glencairn Garden's English-style gardens, the Anne Springs Close Greenway for outdoor recreation, and Manchester Meadows Soccer Complex for sports enthusiasts. For a unique experience, check out nearby Winthrop University – one of the top universities in South Carolina – or take a journey down Main Street, USA and enjoy a variety of shops, restaurants, and entertainment venues.
Is Rock Hill, SC, safe?
Rock Hill, South Carolina, is considered a safe city. The crime rate in Rock Hill is significantly lower than the national average, and violent crime is nearly half of the US average. In addition, there are plenty of police officers patrolling the city and providing safety services to its residents. With this combination of low crime rates and dedicated law enforcement, Rock Hill is one of the safest cities in South Carolina. Therefore, it can be said that Rock Hill is a safe place to live and visit.
Rock Hill, SC
Established: 1852
Latitude/Longitude: 34.9249° N, 81.0251° W
Rock Hill is a vibrant city in South Carolina, just south of Charlotte and near the North Carolina border. With its proximity to a central metropolitan area, Rock Hill offers residents an array of amenities, including outdoor recreation, cultural attractions, and a thriving business community. The city boasts excellent public schools, higher education institutions, numerous healthcare facilities, and abundant shopping, dining, and entertainment options. Rock Hill is a great place to live, with a mix of historic neighborhoods, modern developments, and beautiful parks.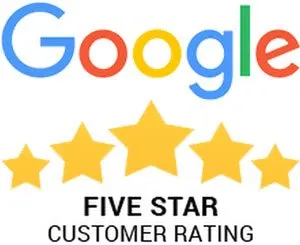 Ready To Work with a Professional Digital Marketing Agency?
It's time to take your business to the next level. Contact us today, and we will show you how!