VETERINARY SEO | ROCK HILL, SC



To guarantee that you are in front of potential clients, use local SEO to improve your internet presence. Your site will appear higher in the search engine results for high-converting terms on major search engines, drawing potential customers looking for the best doctors in their region.
This is mostly due to an increase in valuable traffic from relevant Google, Bing, and Yahoo! searches, which implies that with the right SEO approach, you may gain national and local visibility.
Blue Fin Digital offers Veterinary SEO Services designed to help veterinary clinics succeed. Contact Us Today at (803) 372-8831 to get started!
Veterinary SEO services
Most pet owners today use search engines to look for a local, veterinary practice services for their beloved animals, including veterinarians. Having a presence in search engine results will help you stay visible and drive prospective patients to your veterinary practice. Search engine optimization or SEO is the key to ensuring that you're there when they're looking.
The good news is that digital marketing companies like us specialize in delivering SEO services for veterinary businesses. Blue Fin Digital understands the industry, the people in it, and your competitors. Contact us to learn more about how we can help you with veterinary SEO.
Speak with a Veterinary SEO Consultant
What is SEO?
SEO or search engine optimization is a set of strategies working together to improve rankings on websites like Google. It takes into account how search engines process information and rank websites accordingly. While the exact algorithm of these websites isn't known, some practices are known to work. For example, Google heavily prioritizes quality and authoritative content.
It measures website quality through different metrics such as:
Page speed
Visitor bounce rate
Backlinks
Keywords
SEO is a constantly evolving space, and the things that worked five years ago are no longer as effective today. The reason why so many businesses invest in local SEO is that almost everyone uses Google. Over 90% of people look for local businesses online through a search. By optimizing your website for local SEO and establishing a presence at the top of the list, you will be one of the first options searchers turn to for veterinary services.
Using effective veterinary SEO strategies will not bring general traffic to your site. It will specifically bring targeted traffic, meaning that pet owners are already interested in your services before they even click on your site. Because of this, veterinary practice website SEO is one of the best ways to increase conversion rates.
While there are many search engine optimization companies out there, very few specialize in veterinary SEO services. Companies who understand product-based companies rather than veterinary practice, for example, will employ much less effective, generalist strategies. These strategies will not meet the specific needs of both your business and the pet owners you serve.
To gain an edge over the competition, you need specialists who understand the nuances of your specific industry. At Blue Fin Digital, we understand how veterinary businesses operate. We help maximize their online presences through tried and tested veterinary SEO techniques.
Why Choose Blue Fin Digital SEO Services?
There is no one size fits all strategy when it comes to local SEO. It will be different because of your niche, audience, locality, and many other factors. To gain an edge, you need everything our agency has to offer:
Tracking:

Data tracking and analysis will allow us to see the effectiveness of strategies. There we can test, optimize, and make adjustments as necessary.

Customized Local SEO Strategies:

We'll create a local SEO plan that fits your business perfectly and represents your brand in its best light. You won't have one that's a carbon copy of others.

Dedicated service:

You'll have an account manager that will be your contact point for any work we'll do. They'll dedicate their time to ensuring that you get the results you desire.

Auditing:

Our local SEO knowledge allows us to see errors before they negatively affect your search ranking. Auditing is a highly proactive solution that stops problems before they spiral out of control.

Competitor analysis:

We analyze what's bringing success to similar businesses. From there, we can capitalize on new opportunities and customize working methods to benefit your veterinary clinic.

Reporting:

You'll receive regular reports on your local SEO progress. These will include changes, improvements, and other analyses from our experts.
With a skilled and experienced team, you won't have to worry about anything related to SEO. Consult with us today and see how we can help your business.
Our Strategies
While strategies will be different for every business, we often start with similar steps to ensure that we cover all bases. Here are some of the things you can expect when you begin working with us:
Link Building
Link building is the process of creating links to and from reputable websites. It allows search engines to index your site. Having connections to high-ranking websites will indicate to search engines that your business is an authoritative industry expert. Search engine crawlers often use backlinks as one of the metrics in ranking.
Content
Content is an organic way to build engagement and loyalty over time among your audience. Pet owners seek out veterinary blogs to find out more information they can use to help their pets. They will engage more with your website and stay longer on average, making conversions more likely. Not only that, you can establish yourself as an authoritative figure by demonstrating your veterinary expertise, which is one factor search engines prioritize.
On-Page Optimization
On-page optimization is all about targeting the elements that connect with your audience. An example of this is keywords. If you match keywords on your website with your audience's search terms, there is a better chance for them to encounter you. However, you cannot force it.
Trying to force it will only attract the ire of the algorithm. You want your pages to sound natural and of high quality for this strategy to work.
Keyword Research
Keywords act as a backbone of your SEO strategy. You need to know the words and phrases online users rely on when looking for veterinary services. If not, you will receive very general clicks rather than those you want on your site — pet owners looking for veterinary services in Rock Hill, SC. In addition, popular keywords can change drastically over time which is why keeping constant attention to them is vital for your business.
These are only some of the many strategies we employ to help improve SEO. If you want to learn more, don't hesitate to call us today.
Grow Your
Veterinary Practice
in Rock Hill, SC
Our goal at Blue Fin Digital is to help maximize your ROI through employing long-term and effective SEO strategies. We've worked with many veterinary practice and have helped them improve their profits. If you want your business to grow, request a quote today by sending us an email.
FREE SEO Audit

(No Obligation)
Please tell us about your SEO project in as much detail as possible and we will get you a quote back within minutes. If we need additional information, we will call you in order to expedite the quoting process.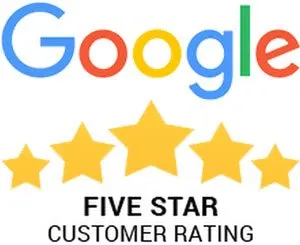 Excellent Work!!

"Bill did an excellent job on our new Carolina Plumbing Supply website. From the planning phases to implementation, he was flexible and pleasant to work with."
Josh P.
Carolina Plumbing Supply
Veterinary SEO Resources
Below is a list of additional resources that you will find helpful when considering SEO Services for your Veterinary clinic
READY TO WORK WITH A PROFESSIONAL VETERINARY SEO AGENCY?
We believe our clients deserve the best search engine optimization and advertising to achieve optimal results for their business – at an affordable prices. Our team is ready and eager to help your carpet cleaning service achieve huge growth.